Do you know why basketball pick up lines have so much success? They're easy to build funny puns or jokes with. And humor is exactly what you need to hook somebody with. Besides, basketball is the type of sport that leaves room for a lot of innuendoes, as well as more straightforward propositions *wink wink*. Just read the lines below to find out which one suits you best.
Pick Up Lines about Basketball
Honey, you're a slam dunk!
If I were a basketball team, I'd be Indiana Pacers. Know why? We both have solid D.
Hey, are you Dennis Rodman? Because I'll be your rebound!
I must be Kobe because I can't pass you up.
I think you're a basketball fan because each time I looked at you, my D. Rose.
Are you a lot on the court? Because I'm looking for someone who wants to follow an elaborate COURTship procedure with me.
Want to play basketball together? You need the balls. I have the hoop!
If you played basketball, you would be the center. Of my attention.
I play basketball. I'm really good at scoring from all sorts of positions.
What basketball player would you be? Wait for the reply. Huh, funny. I'd be Shaquille O'Feel Me Up.
Do you play basketball? I'm great at dribbling. Look over there, see that puddle? That's where I've done my best dribbling. Dribbling over you, of course.
Spice Up Your Sex Life!
With the best-selling remote & app-controlled couples vibrator.
(discreet shipping)
I like you more than America likes basketball.
Let's stop with the zone defense, I'd much rather do man-to-woman coverage.
Are you a basketball? Because I all I imagine doing is laying you up.
I would be a really lousy basketball player with you as my ball. I'd never shoot you because I'd miss you too much.
Your Knicks jersey is amazing! Can I wear it after we have sex?
Your first name must be Kevin because my last name is Love.
What do you say we make tonight about scoring? And I'm not talking about points.
Want to play basketball? If you're the Bulls, I'm definitely the Heat!
Do you know what my fantasy is? Treat me like you treat that basketball!
Hey baby, wanna see my Magic Johnson?
You must play defense because you definitely stole my heart.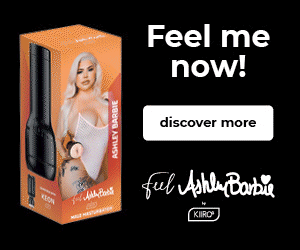 You're so pretty, you make me Linsane.
If you let me hit this spin move on you, you're gonna fall in love.
You hooped my heart from the minute I saw you.
Do you play basketball? I'd let you dribble your balls between my legs.
What's your favorite thing about basketball? Mine is foul playing.
Your handles got me on my knees.
Do you have a jersey? Because I'ma need your name and number.
Want to play basketball at my place? I can show you how good I am with balls.
Can I wear your jersey? Because I really like your name and I also really want your number.
You might also like: