Love is in the air – and on the water!
If you regularly go to the swimming pool, you're a professional swimmer or you've simply fallen for a swimmer, these swimming pick up lines will come in handy.
You might find yourself wet but that'll be pointless if you can't start a conversation. Do it right and you never know where things may lead you both…
Swimming Pick Up Lines
Be a winner, date a swimmer!
Are you the end of practice? Because you're always on my mind.
Aren't you tired? Because you've been swimming through my mind all day.
Baby, lane lines can't keep us apart…
Are you the end of the pool? Because baby, I'd do anything to reach you.
Cutie, is your name 400 IM? Because you simply take my breath away.
Do you believe in love at first sight or should I swim by again?
You brighten up my day just like the anti-fog spray for my goggles.
Are you a race suit? Because you take my breath away.
Girl, are you a swimming cap? Because you're always on my head.
Is your name flip-turn? Because I'm head over heels for you.
Spice Up Your Sex Life!
With the best-selling remote & app-controlled couples vibrator.
(discreet shipping)
Are you the heat sheet? Because I can't help but check you out.
Is your name taper? Because you're exactly what I've been waiting for.
Baby, are you a slippery pool deck? Because I'm falling for you.
Is your name breaststroke? Because you make my knees weak.
Honey, you must be a block, 'cause I'd get on you any day.
You're as tight as my race suit.
Your lane or mine?
Baby, I perform best when I'm wet.
Are you breaststroke? 'Cause you make me spread my legs.
Shall we do it my pace or yours?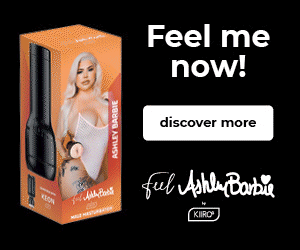 Baby, us, swimmers – we dive in hard and come out wet.
Did they over chlorinate the pool today or is it you making my head spin?
Do you like massages? 'Cause I've been told I do a great backstroke.
You're just like the black line – I'd be lost without you.
I will be drowning but don't save me yet – I wanna go down a few times.
You should date a swimmer because no matter how tired we are, we never stop halfway.
Baby, are you a lane rope? Because I want to lay on you all day long.
Cutie, are you a swimmer? 'Cause you're way too sexy for a sport that requires clothes.
You really, really flipturn me on.
What other swimmer pick up lines made an impression on you?