Golf is a treasure trove for smart, cheesy, or sexy lines. With all those balls, shafts, holes, putts, and strokes, you don't have to be a golfer to try the golf pick up lines below.
Most of the lines are filled with innuendos and direct propositions, but you can still find some cute or sweet things to say to someone on a golf course. For instance, you could ask them how their game is going, what their favorite parts are, and if they'd like to give you some pointers.
But if you want to make a stirring impression, try one of these:
Funny Golf Pick Up Lines
You must be a Nike One Platinum Ball. Why, do you ask? Because you'd look amazing on a T.
Oh man, my legs hurt so much. It's tough walking straight after 18 holes.
I should report you to security. You're a water hazard for all the ladies on the course!
So, what's your kink? What turns you on? You're so hot, I'm willing to do something I haven't done with anyone yet. I'll let you win!
What do you say we get together, call a couple of people and play a foursome?
What do you say you let me pull it for you?
Hey, that wood around the course looks really great. Want to go make out there?
You're looking a bit lost there. Are you trying to find the fairway? Because the only fair way for this day to go is you and me back at my place.
Damn girl, you sure know how to give a bloke a vertical shaft angle.
I could make your Vijay Singh if you get my drift.
Spice Up Your Sex Life!
With the best-selling remote & app-controlled couples vibrator.
(discreet shipping)
You must have been promoted from army captain. You look like a major bomb!
Can I be your caddy tonight? I'm really good at washing balls.
Let's play a game of golf at my place. How many strokes should we call it?
I don't believe in replacing divots. So yeah, I'm looking for someone who likes things rough.
I finished my game today, but I'm still up for playing at the nineteenth hole.
Can I be your caddy? I want to give your shaft a good polish before we play tonight.
Whenever I see you, I think I'm turning into a US Open. That's right: I'm becoming long and hard.
You have a pretty nice swing there!
Want to play a game together?
What's your favorite part about golf? My favorite parts are playing on short-grass and going low.
Is that your golf shaft in your pants, or are you just happy to see me?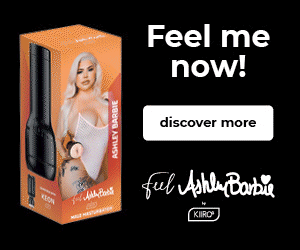 Unlike my drives, I have something that's long and straight all the time.
Hey handsome, are you Tiger Woods, or are you just happy to see me?
Want to come to my place for a game tonight? I'm thinking we should go for a hard 7. What do you think?
How about you and I exercise on our stroke play together?
Do you like to swing?
Just like St. Andrews, something else about me is hard and firm.
Hey honey, does your hand hurt from writing all those autographs? Because you're truly a grand slam.
Are you a mini golf course? Because baby, you can make my heart race.
You have a wicked slice. Can I call you Mister Right?
I'm really good at mini golf. I've actually been practicing my putt. I'm getting better and better at long strokes.
How are you with putts? I prefer gentle strokes if you know what I mean.
Also read: