Here are a few lines that you can use on a cute accountant (professional or student) or, why not, the other way around.
Very often, the best thing about tax day is meeting your hot accountant. But it isn't always easy to switch the conversation from a professional to a more intimate, personal perspective.
Therefore, we came up with this list of kinda nerdy accountant pick up lines that will easily break the ice and smoothly change the subject. There are many reasons you should date an accountant, so use a line that'll make a great impression! Enjoy and good luck!
Accounting Pick Up Lines
Someone told me that financial crime is very rarely investigated. Shall we take the risk?
You are audit I need.
Me and you – we might need to swap some liquid assets.
Baby, unlike a fixed asset, I will never depreciate.
You definitely fill the GAAP in my heart.
We should go back to my place so you can audit my staff.
I'll show you my spreadsheets if you show me yours.
You make my pants file for an extension.
Baby, show me your debits and I'll fill your GAAP.
Spice Up Your Sex Life!
With the best-selling remote & app-controlled couples vibrator.
(discreet shipping)
If you like what you see up here, wait till you find out what I've got below the line…
I need to test your inventory.
Baby, if I had you, I wouldn't need to perform so many manual entries.
What are you doing on Friday? Because I'm accounting on taking you out.
It's accrual world out there but I'm more than willing to invest in you.
Are you accounting on me to balance your sheets tonight?
How do you feel about the double entry method?
Baby, let's get fiscal!
I want to be the one that fills your GAAP.
I really hope you're a depreciating asset because I'd love to adjust your entry.
You've got a lovely pair for W-2's.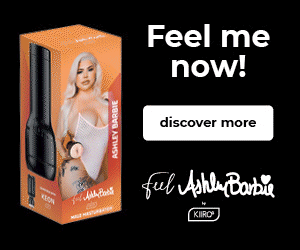 I'll help you screw Uncle Sam if you promise I'll be next.
Are you my revenue? Because baby, I'm so loss without you.
"For you babe, I'd drop the first "n" in my finance just to be your fiancé.
I'm convinced my feelings for you will never depreciate.
Accounting is a numbers game, so why not give me yours?
If you enjoyed these pick-up lines, you might also enjoy:
Nurse and Doctors Pick Up Lines